Military Spouse Dependent Identification Card & Divorce
|
Confiscating the Military Spouse ID Card in a Divorce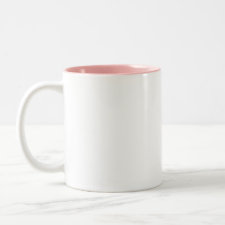 Army Wives put the 'Her' in "Hero"
Army Wife Mug
Sometimes as emotions rise in a pending military divorce, a service member might threaten to confiscate, destroy, revoke, or fail to renew the military spouse DEERS ID card.
Some service members think because they sign as the sponsor on the DD Form 1172 Application for Uniformed Services Identification Card DEERS Enrollment, this means they have the right to take the ID card away in order to suspend benefits.
This is not true.
The U.S. government DOD Directive 1000.22 provides the rules for issuing the military spouse dependent ID card providing benefits such as commissary, military exchange, healthcare, etc. Should a service member refuse to sign the DD 1172 form, the personnel office can indicate so on the form and issue the ID card anyway.
Military Spouse Benefits while Separated
The military spouse retains the DEERS ID card and all benefits while divorce is pending. Because of this, couples might consider delaying or even choose not to divorce.
Consider a military divorce legal separation in Colorado:
If the couple obtains a decree of legal separation (which Colorado offers), that time of legal separation counts as marriage for purposes of these rules. So if the former spouse is close to achieving 20/20/20 or 20/20/15 status, it may be worth having a period of legal separation before the dissolution itself. Consult with a family law attorney, knowledgeable in military issues, for specific advice about your situation.

Eligibility is under the former spouse's own SSN, not the servicemember's SSN, so the former spouse should contact DEERS to advise of the dissolution, and arrange for the change in "sponsor." See source
Military Divorce Tips discusses reasons to either delay or avoid a divorce and the requirements of the 20/20/20 and 20/20/15 rules concerning ID cards.
Who Can Confiscate Your Military Spouse ID Card?
While the service member cannot confiscate a spouse's DEERS card, that does not mean that it can never be revoked.
Here are some examples where a military spouse ID card might be taken away:
By Court order upon a finalized divorce
It is expired: Submit an expired ID upon entering a base or for a medical visit and you run the risk of it being confiscated. Submit the DD 1172 for renewal in a timely manner.
Condition: For example, if the lamination is peeling apart
Military Spouses should remember:
You do not have to surrender your ID just because you are served with divorce papers.
Help for Military Dependents
You might be interested in these books on being a military dependent: