Military Valentine Gift Ideas
|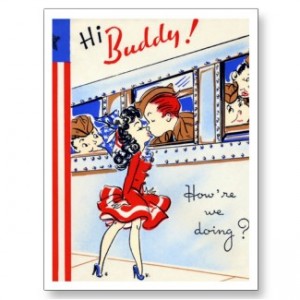 Keep your military marriage strong
~ Be Prepared for Valentines Day ~
You can get a card at a store, but why not add a personal touch.
Make your military valentine card extra special with customization.
All these cards can be personalized with your own:
font,
thought,
poem, or
even your image on the cover or inside.
If you have kids, you can include them too or upload one of their drawings for an extra special memory.
Browse all customizable options
Military Valentine Card
Military Valentine Card Postage Stamps
Popular Valentine Gift Ideas
Error: Products temporarily unavailable.