Military Spouse Business Idea
|
Military Spouse Multi-Level Marketing Consultant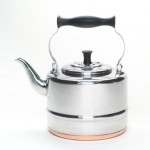 If you're looking for a portable job idea, becoming a consultant might be the answer. Not many jobs can continue producing income despite relocation and becoming a business owner can be extremely rewarding.

After a military divorce and/or retirement, a consulting job can provide the often needed — additional part-time income. This can be the perfect time for service members and former spouses to start their own small business as a sole proprietor or entrepreneur.
Teamotions consulting business creates an experience through the sale of special teas. But there are lots of other options. Some examples of other Multi-Level Marketing (MLM) companies perfect for military spouses might include:
Mary Kay (for cosmetics),
Pampered Chef (for kitchenware), or
Usborne Books and More (for educational children's books).
Military Spouse Business Owner – Teamotions Consultant Business
Even if a MLM income opportunity isn't for you, we can learn some good marketing strategies practiced by Teamotions that would be beneficial for ANY business owner.
It definitely helps to have a story at start-up. Marine military spouse, Rachel Crawford has a story:
"In the wake of the War in Iraq, a Marine spouse has brought her personal journey to light. Her journey has been the loss of her twin daughter's just weeks after their birth coupled with moving from duty station to duty station and keeping her household running as she copes and seeks emotional well-being through the trauma of loss. .." Full article at: Military Spouse Creates Jobs…
Subscribe to Former Military Spouse on YouTube
In the video we learn how everyone has to deal with some start up issues. Sole proprietors can empathize with this. We should evaluate our creative entrepreneur idea to anticipate and prepare for a similar challenge. When using social media for promotion, the video should be honest, authentic, and trustworthy.
Crawford emphasizes that her company is about more than selling tea. Her theme and message are important company values. She even has a Semper Fi tea kit of "Honor, Courage, and Commitment teas."
Tips Learned from a Consulting Business
As an entrepreneur, you can find a great advertising tip or idea in almost any business plan.
The Teamotions model uses these start-up business tips:
1. Use your background: Rachel Crawford is a Marine military spouse and she is (and should) tell everyone because this makes an immediate connection with service members, veterans, and spouses.
2. Have a story: If your company has a compelling tale behind it and sharing this helps make an emotional connection with the target audience and possible, free publicity through news sources looking to feature human relation pieces.
3. Use social media: Be everywhere. On Facebook, Twitter, Google+, and YouTube for starters and be yourself so visitors understand not only your brand but the person behind it.
4. Have a mission statement beyond profit: Teamotions creates a military spouse job opportunity and also, brings comfort whether it is due to loss, injury, or…how about some comfort after divorce?
If you are thinking about your own start-up entrepreneurship, you might become a Teamotions consultant or try implementing the Teamotions best practices into you own promotion efforts.
Would you consider a consultant, a multilevel marketing job for part-time income? Why or why not? ~ Tell us in the comments below.
Join our Military Spouse Business Group for entrepreneur news and ideas on part-time income.