Pinterest is a social media image sharing site. You can follow us on Pinterest.
Why would the military be on Pinterest? Should you be on Pinterest for social media networking or other news?

Here are some examples of military topics on Pinterest:
The U.S. Army: Appears to be the first of the armed services to begin using Pinterest. Check the U.S. Army Pinboards
The majority of Pinterest users are female. Pinterest is exploding from simple images, to complex infographics (see one on our pinboard about military divorce), to embedded videos. You can follow other pinners (users), and share, like, or comment on their images. You can enter any topic in Pinterest search, or browse by categories or gifts.
Try running a search for:
military love,
military quote(s),
marriage proposal(s),
military confession(s),
military spouse appreciation,
military poem(s)
Military Marriage & the Military Spouse on Pinterest
Here's one example of the military spouse illustrated on Pinterest: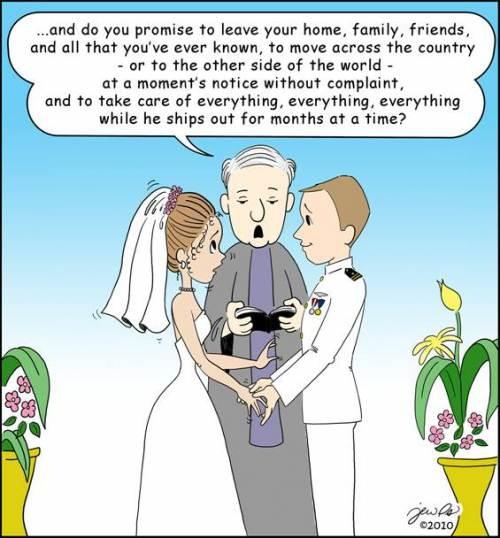 The USFSPA on Pinterest
A USFSPA protest was posted on Pinterest only 3 days after a USFSPA protest occurred in Nevada on May 16th, 2012.
What Should the U.S. Government Pin on Pinterest?
Check out this vidoe about how the government might use Pinterest:
Divorce Humor on Pinterest
There is humor for the husbands: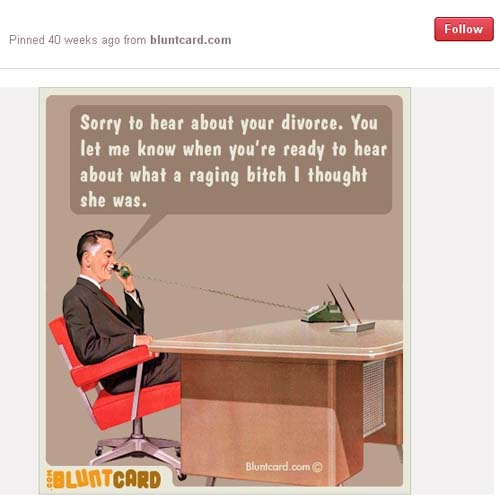 And the same for the wife: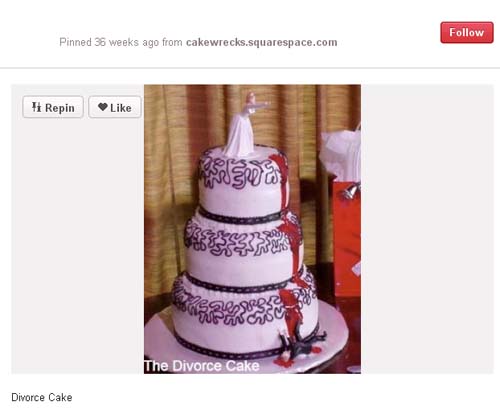 Military Gifts & Products on Pinterest
Find products too, like this JennySpouse Comic Tote bag: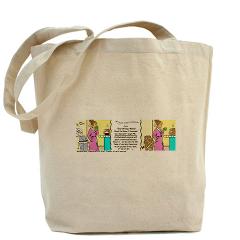 Should Service Members & Spouses Join Pinterest?
Pinterest is quickly becoming a source for news as well as a social media networking. Consider how a small USFSPA protest against Mr. Willick in Nevada took place on May 16, 2012, — appeared on Pinterest by May 19th — and I found it today, less than a week later.
Pinterest is young and in development. As a social media image sharing site, the search features leave a lot to be desired. This is because the site was designed for social SHARING, not searching. The idea is to find images by viewing other images (rather than typing in text.)
If you decide to participate, you will want your images to be found so you can connect with others. For tips on using Pinterest you might read more about:
We plan to use Pinterest to connect with others on the USFSPA, military divorce issues, military spouse appreciation, and other patriotic topics. Connect with the military on Pinterest and follow us.