Military Christmas Ornaments
|
Patriotic USA Christmas Ornaments
Our ornaments come in a variety of sizes, all customizable so you can personalize them by adding your own text.
Support Our Troops – Veteran Christmas Ornaments
Personalized Christmas ornaments to celebrate your soldier, spouse (husband or wife), or other family relative. Most items can be customized with your own additional text or images. Some have templates where you simply change or update the text to the name or image of your Veteran.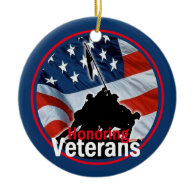 Honoring Veterans Ornament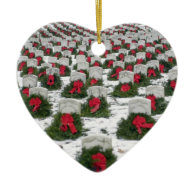 Veterans "Remembered" Christmas Tree Ornament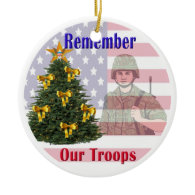 Remember Our Troops Holiday Ornament
Camouflage Christmas Ornaments
Most Popular – Trending Today
Wedding Anniversary Christmas Ornaments
Customizable wedding anniversary gift ideas. Simply click through and change the names, dates, and year as desired.