Idaho Military Divorce Laws
|
Idaho Military Divorce Information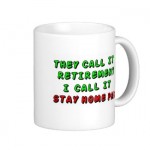 When looking for Idaho military divorce information or specifically how Idaho military divorce laws apply the USFSPA rules concerning  the military spouse, several cases (stated below) are found to impact decree discussions.
Idaho courts have held that military retirement pay is divisible as community property between the service member and military spouse. (Idaho is one of the nine community property states: Arizona, California, Idaho, Lousisiana, Nevada, New Mexico, Texas, Washington, and Wisconsin.)
USFSPA Divorce Cases Setting Precedent in Idaho
The following are Idaho court cases concerning issues found in service member and military spouse decrees:
1975 Ramsey v. Ramsey, 96 Idaho 672, 535 P.2d 53. Courts cannot circumvent Mansell's limitation on
dividing VA benefits by using an offset against other property.
1984 Griggs v. Griggs, 197 Idaho 123, 686 P.2d 68
1989 Bewley v. Bewley, 780 P.2d 596 (Idaho Ct. App.).
1991 Walborn v. Walborn, 120 Idaho 494, 817 P.2d 160.
1992 Mosier v. Mosier, 122 Idaho 37, 830 P.2d 1175,
1992 Leatherman v. Leatherman, 122 Idaho 247, 833 P.2d 105. A portion of husband's civil service annuity attributable to years of military service during marriage was divisible military service benefit and thus subject to statute relating to modification of divorce decrees to include division of military retirement benefits.
1995 Balderson v. Balderson, 896 P.2d 956 (Idaho Sup. Ct.) (cert. denied by the U.S. Supreme Court, 116

S.Ct. 179 (mem.) (affirming a lower court decision ordering a servicemember to pay spouse her community share of the military pension, even though he had decided to put off retirement),
Note: This page should be useful when working with your lawyer or attorney. It will be edited as more Idaho cases and links to implementation of the USFSPA law become available.
You can contribute additional 2013 Idaho military divorce information (or prior years) using our submission form.
Stay Home Pay Coffee Mug
by
Ghosttown_Gifts
Check out more
Retirement Mugs