West Virginia Military Divorce Information
How West Virginia Historically Applies the USFSPA Law
West Virginia treats the service members retirement pay as a divisible asset in military divorce.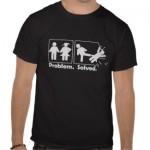 Looking for a USFSPA Divorce Case Setting Precedent in West Virginia?
These cases may be helpful if you are going through a West Virginia military divorce and want to know more about treatment of retired pay.
1987: Butcher v. Butcher, 357 S.E.2d 226: Applied the law to declare both vested and nonvested military
retirement income to be marital property subject to equitable distribution, and permits a court to use the USFSPA to award a spouse a share of gross retirement pay
1989 Chamberlain v. Chamberlain, 181 W.Va. 468, 383 S.E.2d 100
1993 case of Smith v. Smith, 190 W.Va. 402, 438 S.E.2d 582
2012: Zickefoose v. Zickefoose, Civil Action No. 09-D-1501: Courts stated disability income is considered in spousal support calculations (see more below)
West Virginia Code of Law
2001 W.Va. Code, 48-7-110: military retirement pay and division of marital property
2001 W.Va. Code, 48-8-106: military retirement pay and spousal support
West Virginia and Military Disability Compensation
In the 2012 Zickefoose case, the issue was not whether the spouse would receive a portion of the disability pay but "whether the [disability] benefits can be considered in determining the amount of support to be received by the wife from the husband's other income." The final conclusion by the court was that disability disbursements would be included in computations.
West Virginia and Alimony Support
"Although that issue has been resolved in other jurisdictions with mixed results, an examination of those
authorities demonstrates that the predominant view would include the disability benefits among the
resources or recurring earnings of the payor spouse. This Court adopts that inclusionary view."
see source
Note: This USFSPA information will be edited as more West Virginia cases and links become available. Our goal is to increase service member's and former spouse's knowledge of the law so they can move forward after divorce.
Do you know another case? Contribute additional 2013 (or prior year) USFSPA information using our easy submission form.
[ois skin="Subscribe 250×250″]
Divorce and Retirement Benefits in West Virginia