South Carolina Military Divorce Laws
|
USFSPA Divorce Cases Setting Precedent in South Carolina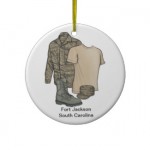 The following South Carolina court cases concern spouse benefits in divorce. The brief summary line is not all inclusive of the issues discussed. You may want to read each case in full to find similarities to your own situation that you can discuss with your attorney.
1983 Lansford v. Lansford 96 A.D.2d 832 Jurisdiction case between South Carolina and New York, where wife's economic, property rights, visitation, and child custody were decided by New York where as the divorce was granted in South Carolina; "home state" of the child is also to be considered. see source
1988 Walker v. Walker, 368 S.E.2d 89, appeal case, wife lived with parents during entire period of husband's naval service; since she made no homemaker contributions, she was not entitled to any portion of the military retired pay.
1991 Tiffault v. Tiffault, 401 S.E.2d 157, vested military retirement benefits accrued during marriage are subject to equitable distribution. Nonvested military retirement benefits are also subject to equitable division.
1993 Ball v. Ball, 430 S.E.2d 533, appeal case, enlistment in service establishes a vested right to participate in a military pension plan; which constitutes property subject to division.
Note: This page will be edited as more South Carolina case information and links become available.
You can contribute additional 2013 South Carolina military divorce information (or prior years) using our submission form.
South Carolina Service Member Gift
Customizable Christmas ornament for a service member or military family. Customize the text to your own service or special thought.
Fort Jackson South Carolina Christmas Ornament
by
trezher
Browse Fort jackson
Ornaments online