Hawaii Military Divorce Laws
|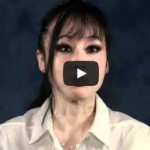 Use this case law to assist your lawyer in negotiating the best outcome for your decree and/or to learn more about how Hawaii has treated military spouse benefits in the past.
Every divorce case is unique in it's own way, with a mixture of years married, time in service, overlap of both of those issues and a mixture of other circumstances. However, while the total picture of each divorce creates a unique story, we can find similar bits and pieces of information overlapping across scenarios.
USFSPA Divorce Cases Setting Precedent in Hawaii
Hawaii courts have help military retirement pay to be divisible.
The following South Carolina court cases concern spouse benefits. The brief summary line is not all inclusive of the issues discussed. You may want to read each case in full to find similarities to your own situation that you can discuss with your attorney.
1981 Linson v. Linson, 1 Haw. App. 272, 618 P.2d 748;
1986 Cassiday v. Cassiday, 716 P.2d 1133
1984 Wallace v. Wallace, 5 Haw. App. 55, 677 P.2d 966, Court orders member to pay a share of retired pay upon reaching retirement age whether or not he retires at that point. (He argued that this amounted to an order to retire, violating 10 U.S.C. § 1408(c)(3), but the court affirmed the order).
1989 Jones v. Jones, 780 P.2d 581, appeal case, the court ruled Mansell's
limitation on dividing VA benefits cannot be circumvented by awarding an offsetting interest in other property and that Mansell applies to military disability retired pay as well as VA benefits.
Hawaii Military Divorce Laws – Initiate a Divorce in Hawaii
You can contribute additional 2013 Hawaii military divorce information (or prior years) using our submission form.
Note: This page will be edited as more case information and links becomes available. Subscribe to be sure you receive current information on USFSPA changes.